Quality Policy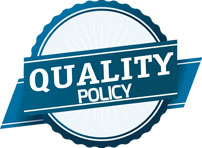 Eletek The name, You can safety associate with the most advanced & trusted elevators technologies, Hitech advancement quality & trusted elevators technologies, Hitech advancement quality & trusted elevators technologies, Hitech advancement quality & customer satisfaction are the key tools which have helped us to scale new heights success. It is one of the most reliable companies, Committed to deliver satisfied services & the best in elevator sector on time, every time, everywhere
At Eletek the complete range of Elevators manufactured with total integration adhering to all the quality and safety norms, various equipments like Gear boxes, Lift duty motors, Driving sheves, Lift cars (made of wood, M.S., S.S., Gold plated etc ) Over speed gevernors, Door locks, Microprocessor, Controllers, Guide rails and many more are manufactured using the most modern methods of production under one roof in a fully equipped plant located at Ahmedabad, Gujrat, India.
The Elevator Company are committed to its core values of Quality Management, Employee Development, Service Partnership and Customer Satisfaction to ensure the pursuit and advancement of excellence and to guarantee that we become the preferred Facilities Provider.
heavy Duty Reduction gear Box
Heavy Duty double Cage induction electric Motor
Latest Microprocessor DN Collective control Panal
Tested Eleveator Wire Rope (Usha Martin)
Illuminated figure touch butttons.