Services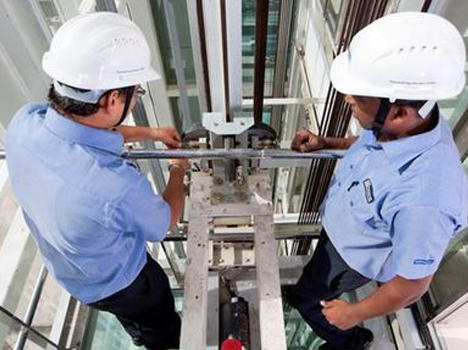 Whether your building is in the residential, office, or public access segment, ELETEK ELEVATORS can assist you. We offer solutions that help to create greater convenience and safety for occupants; for owners, that can improve building usage and enhance building value.
If you are considering installing a new elevator or lift in a new or existing building, Eletek Elevator can furnish and install.
Maintenance
In accordance with the Occupational Health & Safety Act all elevator products must be maintained at regular intervals. These intervals vary depending on the type of unit installed.
Maintenance is essential to reliable elevator systems and protecting your investment.
Preventive maintenance is part of having elevator systems that operate smoothly, quietly and within the designed operating specifications.
Eletek Elevator services all types, brands, and ages of elevator equipment.
Our maintenance technicians are very experienced and highly trained to execute a rigid maintenance program designed for your elevators.
We service some proprietary elevator equipment that other companies cannot.
In addition to preventive maintenance, we provide on-call 24x7 service coverage.
Breakdown and Repairs
In addition to a scheduled monthly/quarterly service Eletek Elevators has technicians on standby 24 hours a day to assist in breakdown or other emergency situations. Should the user of any unit be a Eletek Elevators service contract holder he/she is assured of:
Priority listing– rapid response to call outs
Quality servicing
Planned repairs to ensure equipment reliability
Communication and technical assistance