Our Vision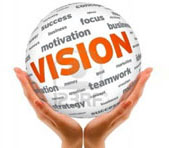 Eletek Elevators aims to be a highly competitive elevator company that supplies and maintains various lifting equipment which will add value to the customers quality of life or business. We believe our first responsibility is to all those who use our products.
We believe that meeting the needs of our customers and end users of our products is fundamental to fulfilling our mission. We strive to become leaders in product value and customer satisfaction. We take pride in ourselves and our contributions to larger projects. We strive to adhere to appropriately high standards of business conduct and civic responsibility, to continually embark on self-improvement by the development of tools, training and education for ourselves and our employees and to be creative, motivated and responsible members of the industry.
We are sensitive to our image in the eyes of the public, as well as in the eyes of our customers and the larger business community. Our commitments are paramount and we will do everything in our power to meet them. We will pull all available resources as well as the expertise and experience of our more established branches to improve service delivery. We strive to demonstrate to the industry that we are credible by all standards and strive to establish an exceptional reputation within the industry. We believe in hard work and quality vs quantity as well as timely and effective service.
Our purpose is to provide worry free, reliable and safe vertical transportation. We pride ourselves on maintaining the trust, support and devotion of many long time customers as well as customers who have recently come aboard. We strive to provide excellent service at a reasonable and fair profit while benefiting not only ownership, but passing the benefits on to our employees as well as our customers.